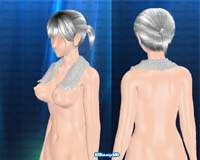 click to enlarge
Here is a Make ready Towel you can use.
In case you've haven't noticed, the towel was used in yesterday's posting. The Boxing Glove Mod has an outfit using this towel.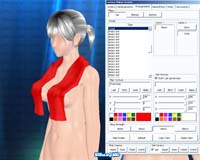 click to enlarge
There are 2 sizes, short and long. This is mainly used with underwear since the mod will be added in your Overgarments Top section. You can have it as a Bath option, beach outfit, etc…
Towel is an interactive outfit. You can change or remove it during H-scenes.
Enjoy and see you tomorrow!
Outfit: [ Download ] [ Mirror ]
As always this is an Illusion Wizzard ready mod!