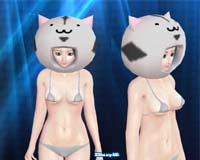 click to enlarge
Stuff animal head cosplay. Finally something you can add to your 'Cute' outfit section!
Got the idea from another 3d game where the girl had a similar cat head with matching full body cat suit pajamas.
You have 3 options for ears; Cat, Bear or None.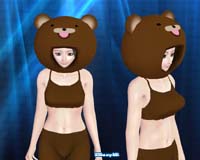 click to enlarge
This is an Illusion Wizzard ready mod. Once install you can find it in the Head section of Make. I've included the Cat & Bear texture (only the Cat has a sub texture for the strips).
You can create your own texture to suit your cosplay needs. Below is the texture mesh to help you create your own.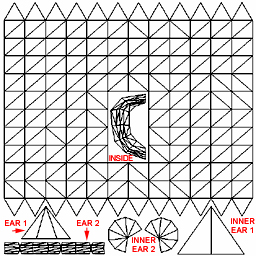 click to enlarge
Outfit: [ Download ] [ Mirror ]
Enjoy!